References
Thijssen Drilling Company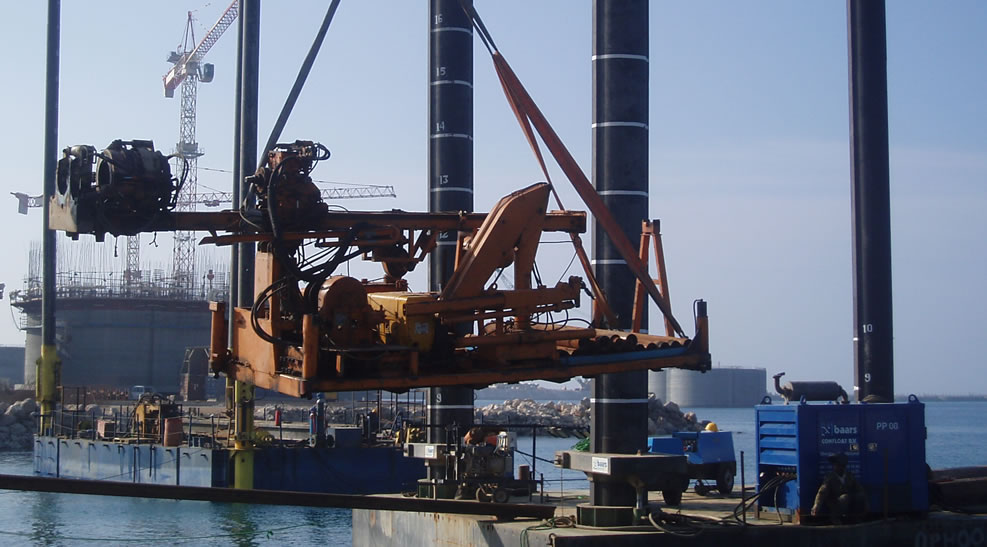 This list of reference contain some of the works with we carried out the last years in the Netherlands and abroad.
Project in Marokko – Safi. foto's.
Soil sampling tor environmental enginering consultants (D.H.V., Tauw, Oranjewoud and Witteveen and Bos), in the Netherlands, Belgium and France, to a depth of 90 meters details
Installation of a groundwatershield to a depth of 35 meters around a mining waste reservoir on a Dutch State Mining site.
Soil sampling on former mine waste sites in the Netherlands, Germany, England and Belgium, to detemine the ash content prior to excavation.
Installation of monitoring wells to a depth of 50 meters throughout the Dutch province of Limburg tor the regional water supply company. On a container terminal in Antwerp Belgium to a depth of 40 meters. Around a waste disposable site in Edinburough Scotland.
Drilling works tor monitoring wells (60 meters deep and 324 mm diameter) and installation of mini-filters tor a watersupply company in East-Brabant, the Netherlands.
Bore holes tor the treatment of polluted groundwater on a factory site in Oss, tor Philips,in the Netherlands.
Bore holes tor the treatment of polluted groundwater on the site ofthe Rank Xerox factory in Venray, the Netherlands for client Dames and Moore, Manchester, U.K.
Soils samples and specialtest tor the estimation of gravel, sand or clay deposits all over Europe
Drilling operations on dumping grounds in behalf of production of exhausting gases, diameter 600 mm, depth up to 80 meters, executed with a KLEMM GH 120. This machine is capable to go up to 4 meter diameter. These drilling operations are executed all over Europe.